Honest to Goodness
© 2021 Six Degrees Publishing Group Inc.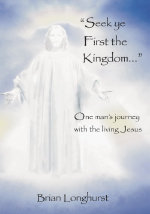 Spirituality/Enlightenment
Metaphysical/ Visionary
ISBN: 978-1-942497-46-2
Ebook: 978-1-307869-27-5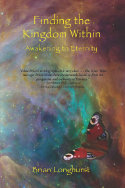 "Books that transcend the ordinary."
Sharing the Kingdom Within: Ascending the Hill of the Lord
Release Date: April 2018
Format: Paperback & Ebook
Buy here:
About the Book:
Author Info:
More Books in Brian Longhurst's 'Kingdom Series'
By Brian Longhurst
Product Details
Imprint: Six Degrees Publishing Group
Size: 6"x9" (229 x 152mm)
Perfect Bound
Pages: 359
Cover Price: $18.95 USD
Distribution: Ingram Content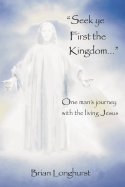 "Seek ye First the Kingdom..."
Brian Longhurst is an extraordinary and profoundly uplifting author, teacher and illuminary, who has an enduring, personal relationship with Jesus. He's an avid student of A Course in Miracles and this book includes references to ACIM text as well as Brian's personal stories. You can find more of his writings on his web site: Honest2Goodness.org.uk, where he shares his "Messages of Encouragement" and "Diary of a Christ Communicant."
Finding the Kingdom Within
Awakening to Eternity
Awaken from the dream of separation from God with this fifth book in the 'Kingdom series' by Brian Longhurst. Throughout this book, Brian shares his experiences of inspired guidance with Jesus and the Spirit of Truth to help us escape from spiritual darkness, guilt, fear and conflict, returning to the freedom of Love, peace and joy, far beyond this world's understanding. Sharing the Kingdom Within consolidates and affirms that to Awaken from the dream to complete, eternal bliss we must abandon all judgements and grievances and that this is achievable through true forgiveness.
Brian explains: "We cannot do this alone, but by asking Jesus and being willing to follow his guidance, he will help us. This is enabled by changing the focus of our mind from the external world and attuning to the Kingdom of Heaven within. This will draw others who are ready so that we can share with them what we have learnt from Jesus. This sharing joins our minds, and together we begin ascending the Hill of the Lord, accompanied every step of the way in precious fellowship with the living Jesus."
(Book I)
(Book 2)


-Barbara Sharpe,Dallas, Texas, USA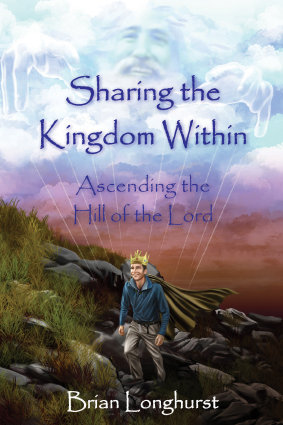 Entering the Kingdom Within
The Return to Reality

(Book 3)
This is a spiritually dynamic book. Brian focuses on the truth; chapter by chapter he reminds us that we are the Kingdom, and our kingdom includes our workplace, family, social circle and our immediate surroundings. We must share the Kingdom within for our freedom
Walk with Brian; let him stir your remembrance of what you already, inwardly, KNOW. Immerse yourself in the power of Love. Sharing the Kingdom Within was written in Love to all who have questions about our Truth. Brian knows the way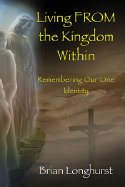 (Book 4)
Living From the Kingdom Within:
Remembering Our One Identity

-Gary Renard, Best-Selling Author of
The Disappearance of the Universe;
The Lifetimes When Jesus and Buddha Knew Each Other: A History of Mighty Companions
"As with Brian's previous books in this 'Kingdom' series, Sharing the Kingdom Within provides 'stepping stones of Light', with just about every page helping me understand that everything I was looking for comes from within!
-Angela Philippi, Cotswold Meditation & Mindfulness
BOOK 5 OF THE 'KINGDOM SERIES'
To read a book by Brian Longhurst is to take a sacred walk with an experienced guide. Brian is a mystic. He has been having mystical experiences since childhood. Yet he reassures us that we all have this ability. There is nothing special about speaking with Jesus. He is available to us all.
What readers have to say . . .
With his wonderful book, Sharing the Kingdom Within ~ Ascending the Hill of the Lord, Brian Longhurst gives us a tour of the classic spiritual journey, from questioning the nature of reality to the acceptance of the absolute truth. I couldn't stop reading, and I highly recommend this important work."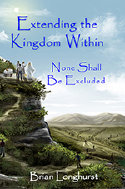 Extending the Kingdom Within:
None Shall Be Excluded
(Book 6)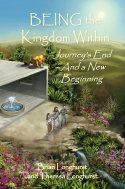 (Book 7)
BEING the Kingdom Within:
Journey's End ~ And a New Beginning