(Book 4)

"Books that transcend the ordinary"
© 2019 Six Degrees Publishing Group Inc.





Brian Longhurst, author of 'The Kingdom Series', has been aware of the reality of the spirit realms since childhood. Born in England, he moved to Canada as a young man, where he began what was to become an enduring, personal relationship with Jesus, who manifested in glory to him when Brian was 22. Jesus told him he had come to lead him back to God. From then, his encounters with the living Jesus began in earnest, with a decades-long journey of spiritual awakening.
After marrying, Brian returned to live in England. He now resides in Gloucestershire with his wife, Theresa.

Brian is an extraordinary and profoundly uplifting author, teacher and illuminary, who has an enduring, personal relationship with Jesus. He's an avid student of A Course in Miracles. His books contain his insightful personal experiences.
Brian Longhurst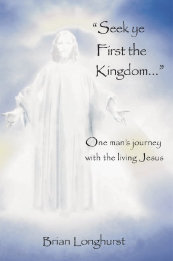 Honest to Goodness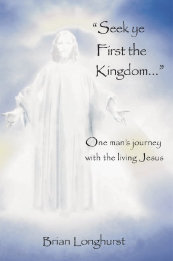 Facebook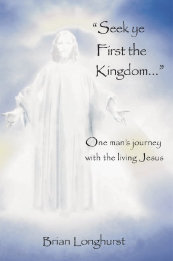 Guest Blogger at
Awakening
Together.org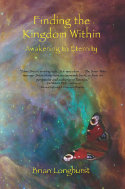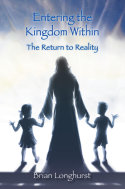 The reality of eternity, Heaven, the Creator, even our own nature and purpose are often referred to as the mysteries. Five decades of walking with Jesus has revealed to me, of a certainty beyond all doubt, that there are no mysteries. God has kept nothing hidden from us. We perceive them as mysteries because we have placed a mist before our eyes, blinding ourself to what is plainly visible to us when we go within to see them with our inner vision."
--Brian Longhurst
Finding the Kingdom Within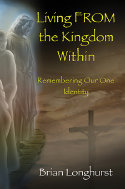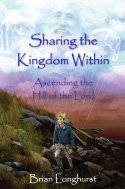 Awaken from the dream of separation from God with this fifth book in the 'Kingdom series' by Brian Longhurst. Throughout this book, Brian shares his experiences of inspired guidance with Jesus and the Spirit of Truth to help us escape from spiritual darkness, guilt, fear and conflict, returning to the freedom of Love, peace and joy, far beyond this world's understanding. Sharing the Kingdom Within consolidates and affirms that to Awaken from the dream to complete, eternal bliss we must abandon all judgements and grievances and that this is achievable through true forgiveness.
(Book I)
(Book 2)
(Book 3)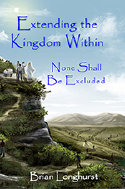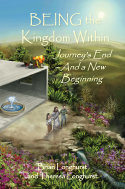 (Book 5)